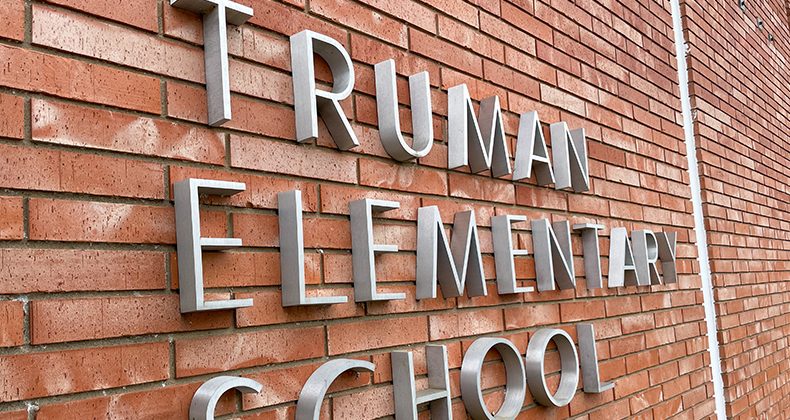 Truman Early Learning Center provides a safe and collaborative learning environment specifically designed to meet the educational and social needs of our elementary students. Truman utilizes and integrates the positive behavior intervention support (PBIS) system with its social, emotional, and behavioral curriculum.
Truman staff and students use the following common behavioral expectations in order to help achieve a nurturing learning environment which fosters positive choices:
R: Respectful
O: On task
A: Always safe
R: Responsible
School history
President Harry S. Truman was the 33rd president of the United States, having briefly served as vice president until President Franklin D. Roosevelt's death on April 12, 1945. Truman exemplified the virtues and characteristics the Truman Elementary staff and families try to model for students. He was honest and straightforward in his dealings. He worked hard and used a common sense approach to governing. He took risks and then took responsibility for his actions. He believed in the value of all people.
Truman Elementary honors this leader by looking up to his memory and trying to live up to his virtues in our everyday lives by instilling the traits of respect, responsibility, and readiness in our students.
---
Key contact