Welcome To
Truman Elementary School
441 West Post Rd NW Cedar Rapids, IA 52405 | 319-558-2375
A message from our principal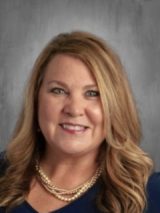 Welcome to Truman Elementary School, home of the Truman Tigers! At our school it is our vision to create a culture within our school that feels like a family. A school where we focus on authentic relationships, keeping each other safe, collaborating to solve problems and support each other to meet/exceed growth and achievement goals. Truman Elementary is a small neighborhood school made up of Kindergarten-5th grade classrooms and a few special education programs.
Important school information will be shared weekly on Fridays in the Principal Update. I will send this out electronically to all families. If your family would prefer a paper copy. A paper copy can be sent home in the Friday red folder. In addition, your child's teacher will communicate with you weekly about classroom learning expectations, events, and information. For weekly learning highlights and reminders, you can also follow us on social media. You can access the links through the Truman website at truman.crschools.us.
As I begin my 14th year as the Truman Principal, I believe much of our continued success is linked to the strong partnership between our school staff, students, and our families. This positive home- school relationship is important to us. Please keep the lines of communication open and let us know if your child 's needs are not being met at school or there are issues we can work with you to help resolve or support. We strive to ensure that every child feels welcome, safe, and supported in their learning. Students attending Truman receive an outstanding education filled with many opportunities to grow and develop their skills and interests. We are fortunate to have an experienced and committed staff working collaboratively to prepare every student to be a future ready learner.
I look forward to a wonderful school year filled with learning, positive relationships and great memories. Best wishes for an amazing 2021-2022 school year.
Tammi Kuba
Principal
3
Languages spoken in our school
1:1
Personal devices for all students